Ama La Puglia: 3 days in one of the best places in the world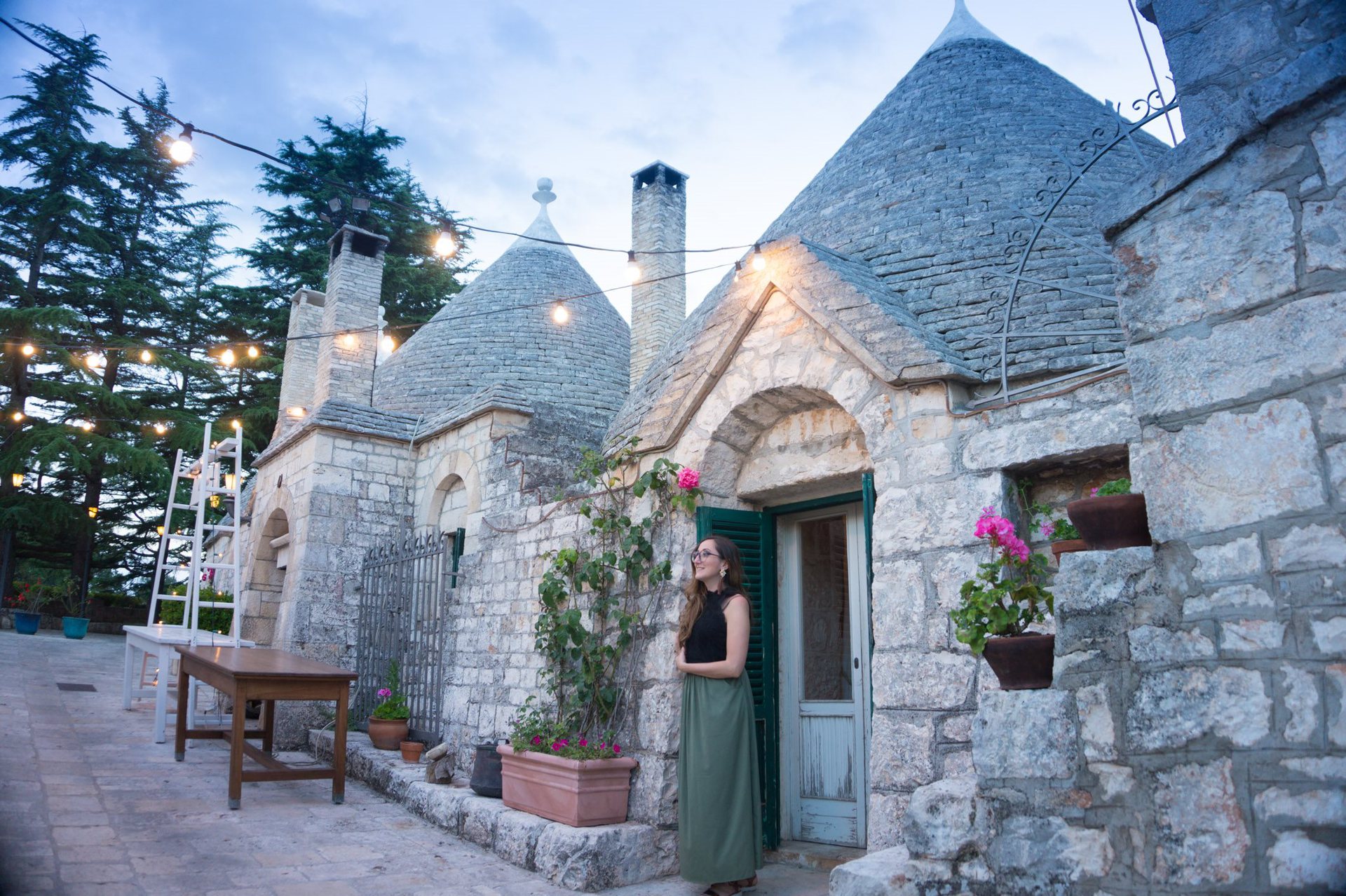 When you grow up in a place, you don't really notice it's beauty, colours and smells, because you give everything for granted! And I grew up in Puglia, one of the most beautiful regions in the whole world, but I only recently fell in love with it, with its essence and its magic. A place which comes across so simple, yet it hides a majestic elegance. The aim of my tour was to show the world my Puglia, seen and lived with my own eyes and heart. Each and every small little town has a story to tell but having restricted time I've chosen five MUST VISIT destinations not to miss when travelling to this wonderful place.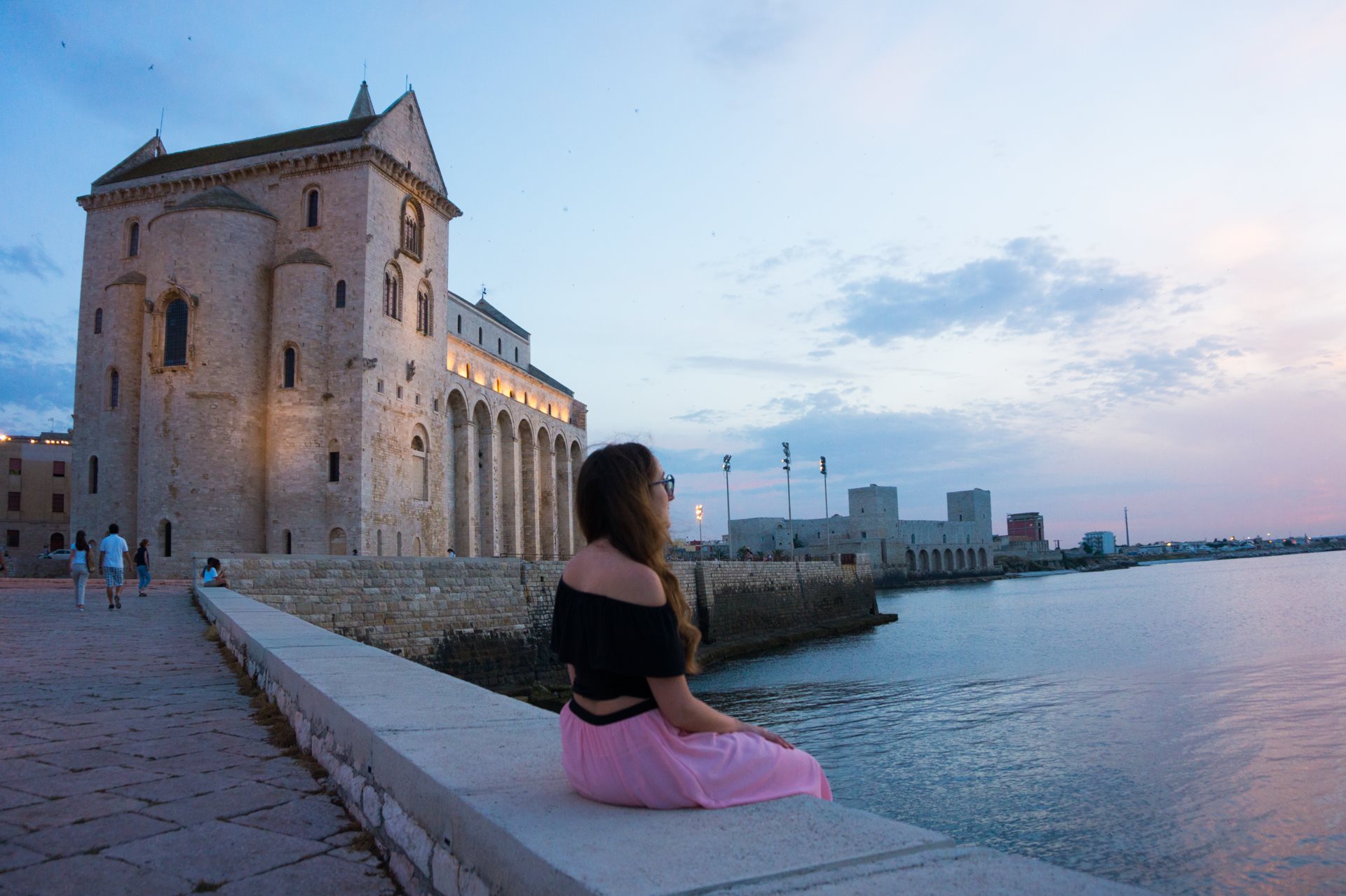 The #AMALAPUGLIA tour has started in Trani, a city which gives its very best at sunset time: sitting by the majesty of the cathedral with our legs hanging on the rocks and the smell of the sea breeze, we have admired The Sunset. A sky almost pink that made us live a magical moment, far away from our everyday lives and thoughts. We have chosen Borgo S. Giovanni b&b to spend the night: an adorable location where each corner recalls the sea and small details give a touch of freshness and elegance, typical of it.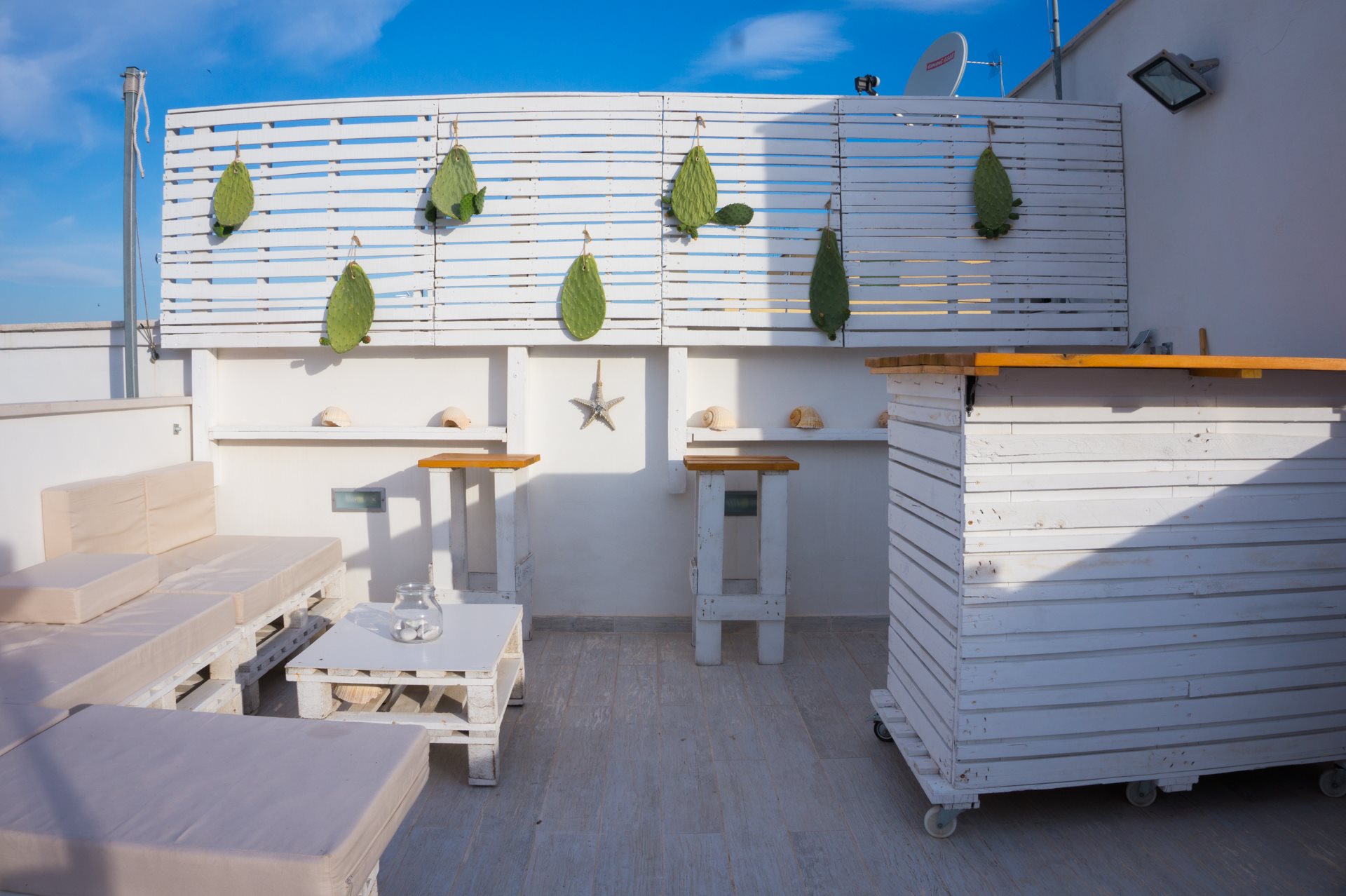 From Trani we have moved towards the south, destination Polignano, with its overhanging houses and rocks dug by the sea and surrounded by crystalline waters. In here we have chosen to travel the city in a different, funny, enjoyable but mostly very Italian way: we1 had a ride with the typical "calessino". The journey sponsored by Same Tour was simply fantastic when we have discovered corners of paradise I didn't even know myself existed, like Cala Sale woth its big window over the sea. Were also worth visiting Lama Monachile and S. Vito, but the most unforgettable part of the ride was listening to one of the most popular Italian songs "Nel blu dipinto di blu" played by the calessino under Domenico Modugno's statue, its singer.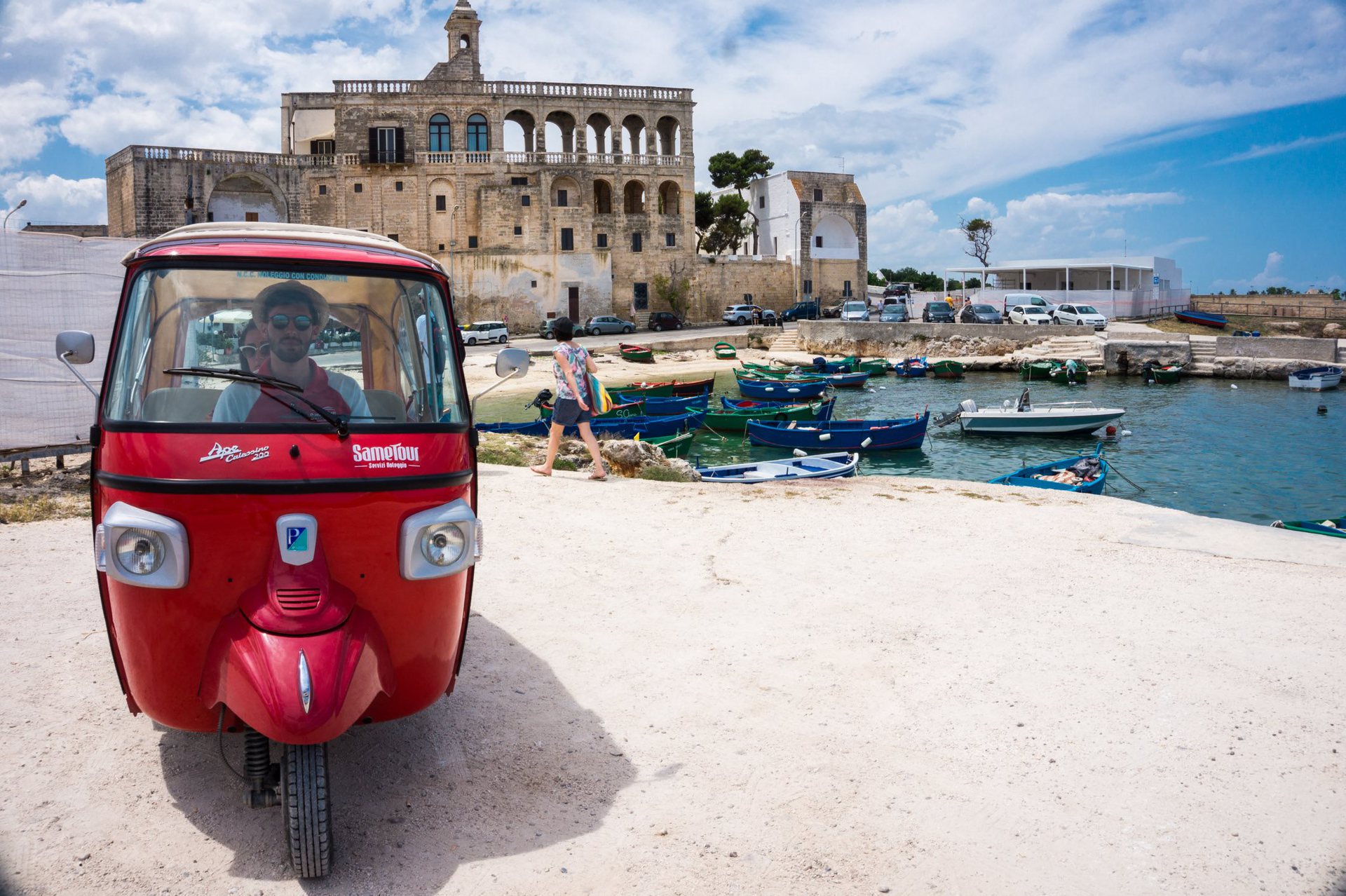 With a breathtaking and peaceful view of the sea, we had lunch at A Mere Cozze Nere: the dishes were presented elegantly, the fish was very fresh but the unique detail was the choice of different types of olive oil to dress each dish, according to it's strength. From the tuna tartare to the black squid ink paccheri with capesante, it was all extremely delicious. The owner was very kind and welcoming and he made us feel at home. With Polignano's turquoise waters at our back, we moved to one of the most enchanting cities of the world, a place that makes you feel like a character of a fairy tale; I'm talking about Alberobello and its Trulli. To live this wonderful place 360°, we decided to dine and sleep inside one of those little stone houses. For dinner we were welcomed in one of the most sophisticated and romantic locations of the area, Tenuta Monacelle: a little small village placed in the earth of Puglia and surrounded by olive and cherry trees, that offers relax while indulging in its traditional dishes, made of typical yet innovative ingredients, such as burrata with almonds, dried figs and berries jam. Delicious and refined combinations.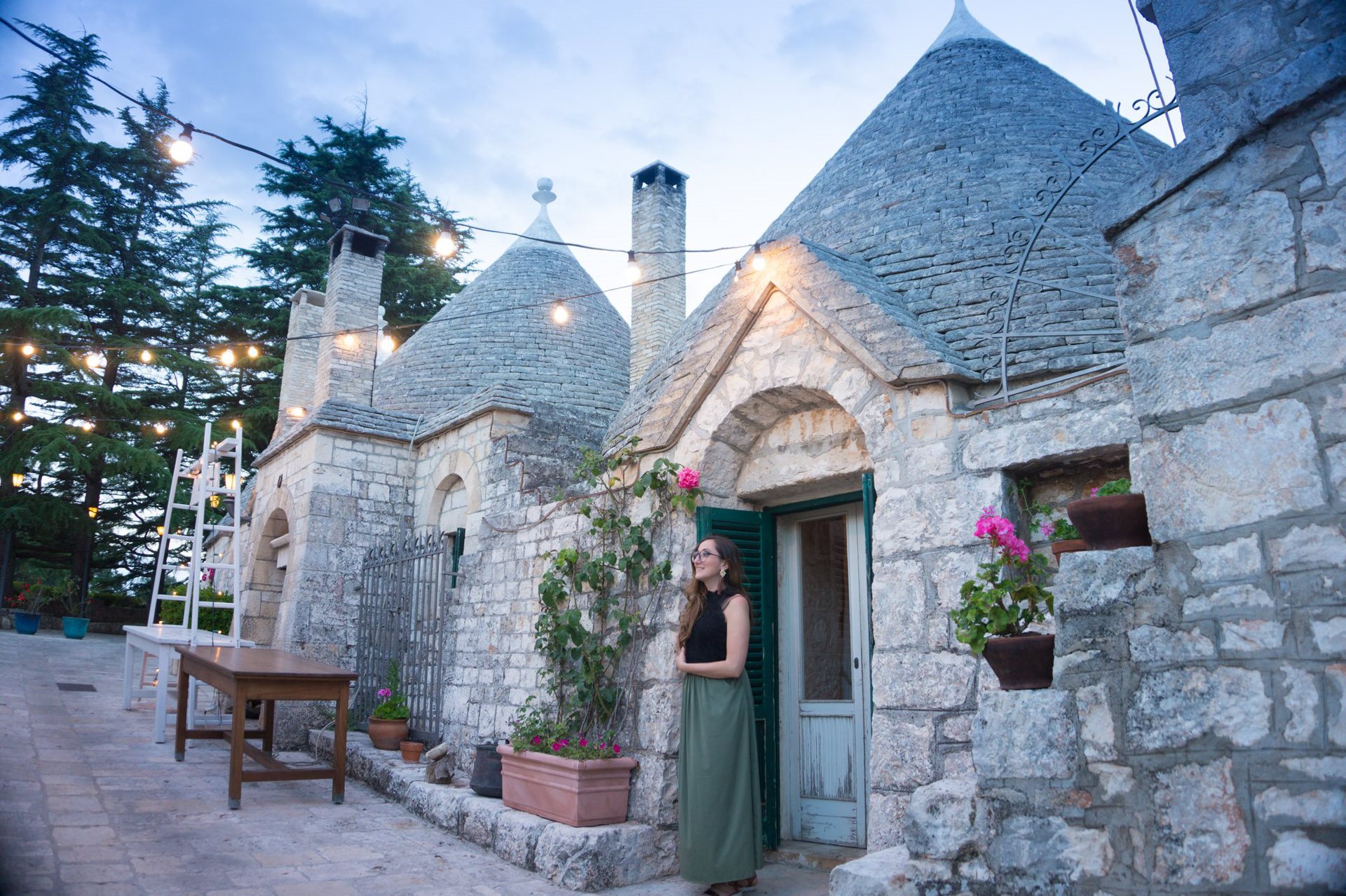 After a walk in the fields holding a glass of red wine, we returned to our b&b. La Linea Dell'Orizzonte is a very intimate and peaceful location with particular attention to details. It has everything you might look for the perfect accommodation for your holidays: two swimming pools, a spa and a beach volley court. The cherry on top of the cake was in fact to relax in the spa at night, especially during such a hectic tour. The following morning, after a healthy breakfast by the pool we drove to my favourite city in Puglia, Ostuni.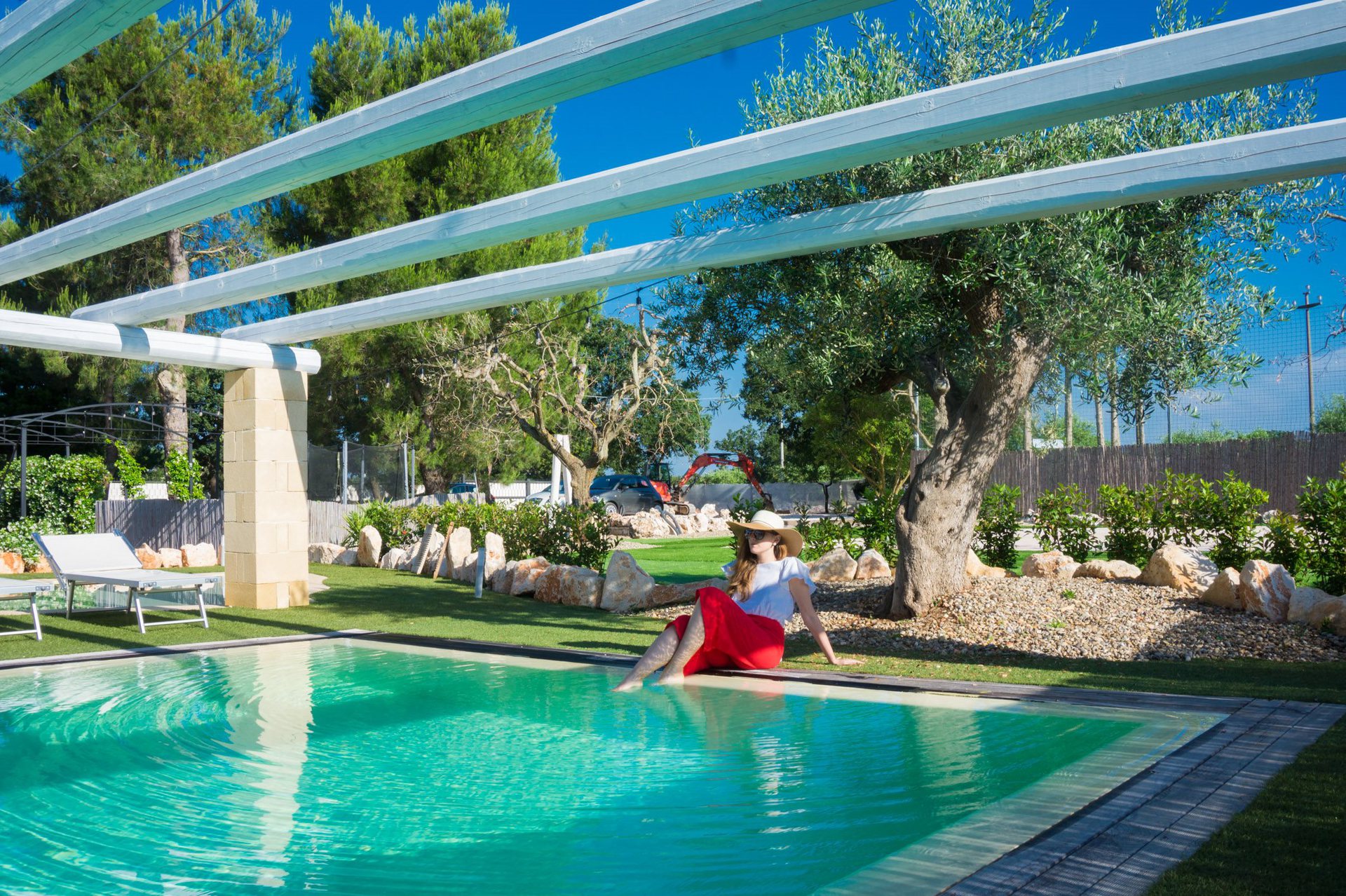 Every time I visit, this city never disappoints me but it actually always amazes me with its white little houses and the green background of the olive trees that blends naturally with the blue of the sea. After a log walk through the town we went to have lunch at La Reggia di Ostuni: this amazing restaurant was the very first one created three generations ago and it's situated inside a cave which creates a magical atmosphere accompanied by the delicious food cooked by the owners themselves. The dishes presented were genuine and delicate, and represented Puglia at its finest.
Being only few steps away, we went to visit a shop which I've been recently following on Instagram: Buongiorno Puglia. I've always been fascinated by artisan works and Marina is the creator of mini masterpieces, faithful to our tradition and culture. From the drum shaped earrings made of real leather and wood, to ceramic bowties, she is a real artist of these unmissable accessories.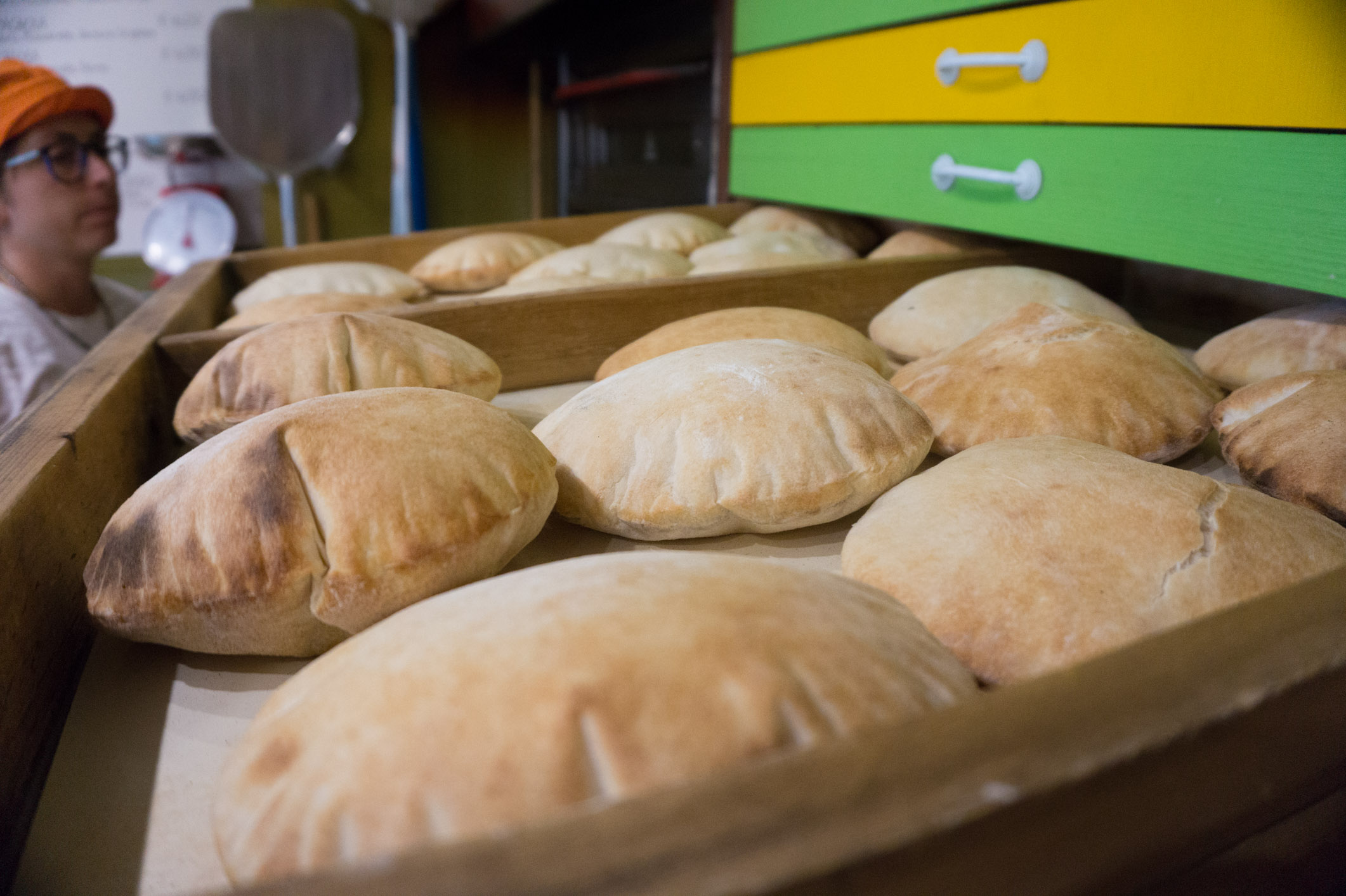 After a quick but mandatory coffee we left to our last destination in the heart of Salento, the wonderful Lecce; an authentic baroque city with its splendid churches and houses beautifully decorated. This city is not only popular for its architecture, but also for the excellent typical street food, La Puccia. To taste this mind blowing filled panino, we went straight to where it has been created, La Puccia. Here we were welcomed by Federica, one of the sweetest and most determined girls I have ever met. Whilst showing us the different steps of the preparation, she told us her story and how this product was born. I was amazed to hear that the Puccia came out from a "wrong" recipe, as her grandfather was initially meant to bake pizza. Until now it is a traditional famila secret recipe, therefore it causes a lot of fake imitations: a sublime combinations of flavours that left us speechless.
With full but happy tummies, we went for a cocktail in the little Santa Chiara square, where there is plenty of open air bars and pubs and after a walk in the historical city centre, we walked to our b&b. Palazzo Bignami it is home, it is magic: each room has its own design and style but our was simply the best one: characterized by canopy bed, elegant in fabrics and wallpapers, everything was just in the right place,and that made us feel like princesses. But what I loved the most was the dining room, always open and filled with drinks and snacks. It is maily used for the amazing breakfasts where you just can't choose among the exquisite selection of homemade cakes that thw owner bakes herself every single day…just like your mom.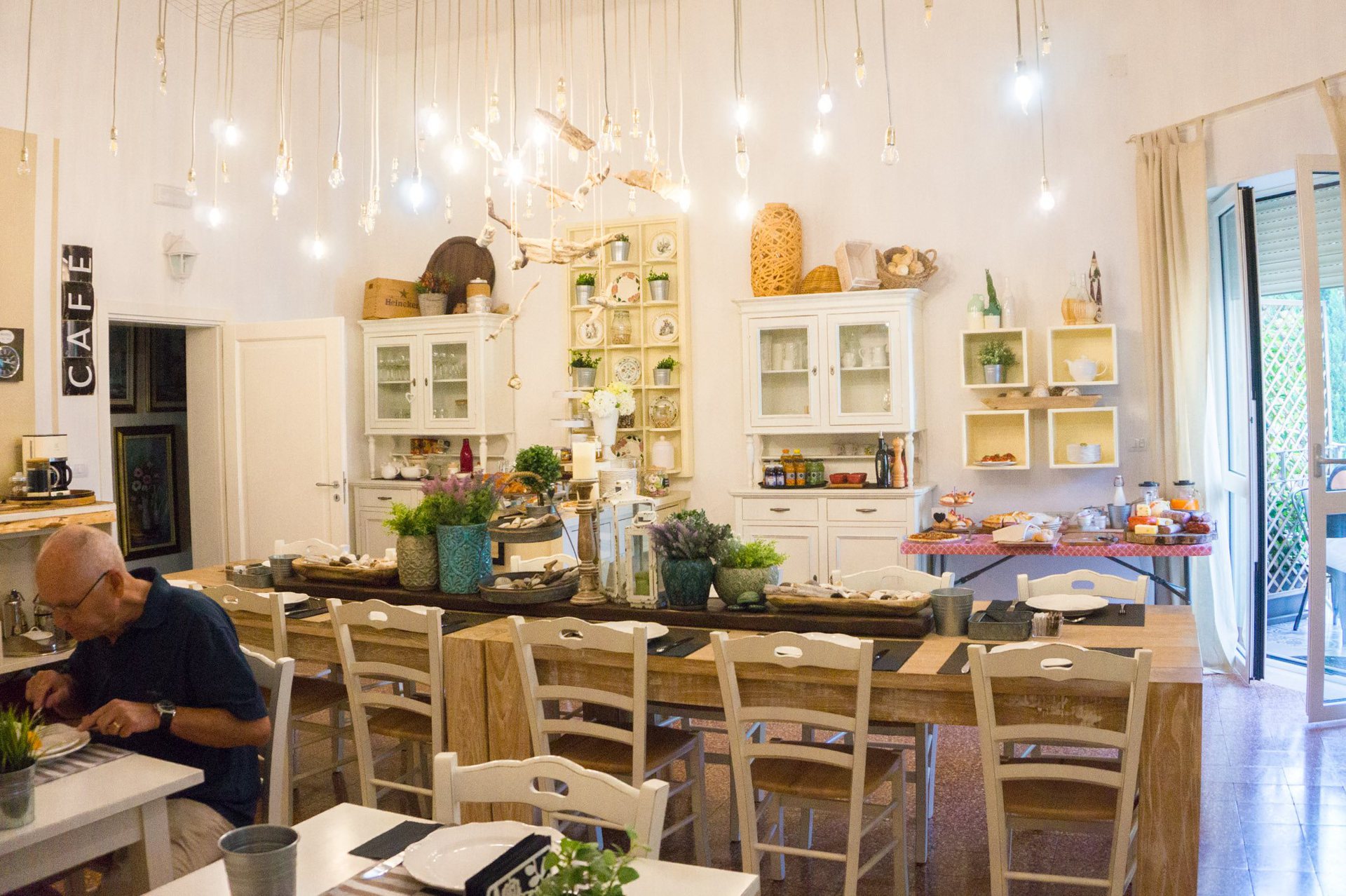 After only one night it felt sad to leave but the tour had come to an end, but before returning home we wanted to end it with a bang. Despite the turquoise waters of Polignano and the the sound of the waves in Trani, a proper dive in the blue sea was a must do! So like two crazy and excited little girls we dived into one of the most beautiful natural pools in Italy, La Grotta della Poesia.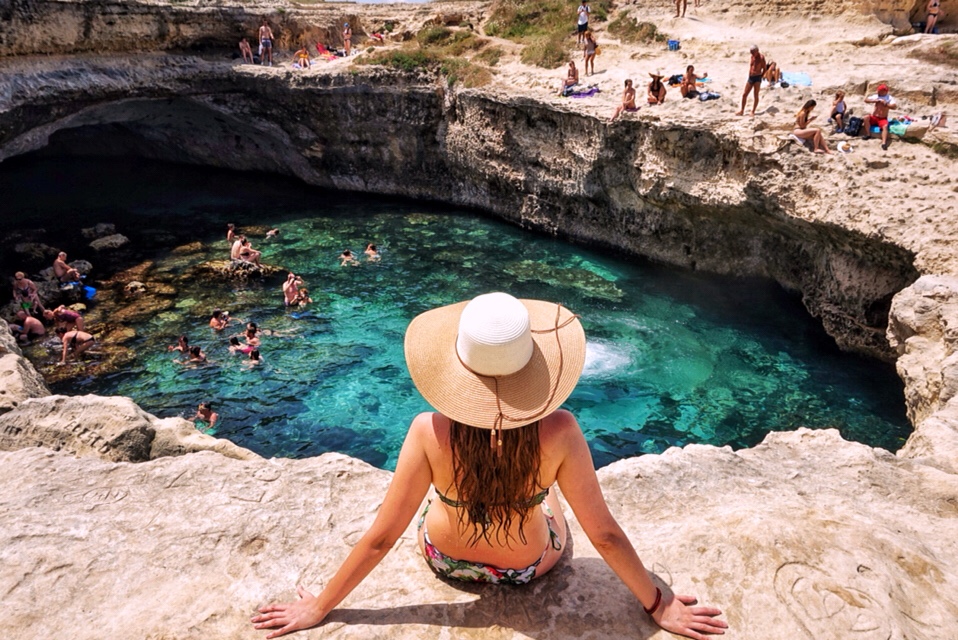 This tour left us something indescribable, something you can only feel if you live it.
Because this is Puglia, the sea, the smells, the flavours.. but mostly a feeling!
[ngg_images source="galleries" container_ids="3″ display_type="photocrati-nextgen_basic_thumbnails" override_thumbnail_settings="0″ thumbnail_width="240″ thumbnail_height="160″ thumbnail_crop="1″ images_per_page="20″ number_of_columns="0″ ajax_pagination="0″ show_all_in_lightbox="0″ use_imagebrowser_effect="0″ show_slideshow_link="1″ slideshow_link_text="[Mostra slideshow]" order_by="sortorder" order_direction="ASC" returns="included" maximum_entity_count="500″]
Mi dispiace che non ti sia piaciuta questa ricetta!
Aiutami a migliorarla!
Scrivimi cosa potrei cambiare!